As many of you will know, the BAVS 2016 conference theme this year was 'Consuming (the) Victorians'. It was three days of intense academia, spread out through the Postgraduate Teaching Centre at Cardiff University, with occasional forays into the city centre for a museum trip, a castle visit, a tour round the arcades, or some of the many pubs, and, for the many having travelled to the venue, the nights were spent collapsed (with tiredness) in various student halls across town.
A conference of this scale has to be organised like some military operation, and one should at least mention the cake, the Borders biscuits, and the lovely lemon infused halloumi and courgette salad (no soggy sandwiches here, thank you very much). The catering staff were courteous and did amazingly well to remain calm at all times despite being faced with hundreds of hungry people. After all, sometimes organising academics is like herding cats (and I know, as I have one. Note one cat, not three hundred and thirty cats).
It is these organisational details which I think made the conference a success. After all, one can have amazing papers, but if there are no people to help you, or there are room confusions, technical faults, poor food etc., everyone gets pretty cross. But to my knowledge, everything went tickety boo, and this meant, we were all able to concentrate on the matter in hand: Consuming (the) Victorians.
The programme was relentless but well structured, and from the conversations I was privy to, I gather the selection criteria for papers was essentially quality. Indeed, there were many high quality papers and the keynotes were fabulous. In the main, the organisational committee selected and paired papers well: although there were a handful which didn't particularly compliment each other, if that meant quality papers were heard rather than not heard, then we are the better for those arrangements.
The itinerary covered all the names you would expect, e.g. Dickens, Caroll, Eliot, Wilde, Gaskell, and Hardy, and the themes ranged from the medicinal to the sickly, from the religious to the theatrical, and from global empires to village life. The conference was interdisciplinary and as such there were many cultural and social historians present, which helped to create a rounded discussion about consumption.
*                      *                      *
Thomas Dixons' talk on 'Dickens, Wilde and the History of Emotions' – churned and oozed us' through his intellectual emotions (although I must say, I prefer Dixon's alternative title 'How to Cry like a Victorian'). Dixon unravelled what we think is sentimental and asked us to consider what was "good or bad crying" in the nineteenth century.
Dixon also made his audience laugh, and this was one aspect of #BAVS2016 which was rather refreshing. Laughter. Ask yourself how many conferences you have attended where you have learned loads and been thoroughly interested in the content, but come away crying like a Victorian (cue black gown for fifty years). Not so in #BAVS2016: think of Patricia Duncker's keynote for example.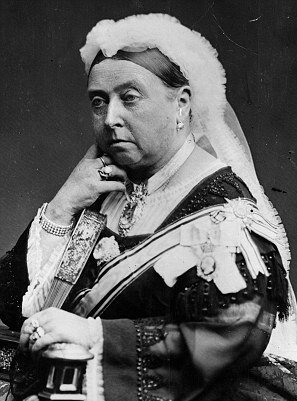 I actually laughed out loud during Duncker's keynote. I laughed properly, and slightly louder than I expected, but it was a genuine laugh. I confess it was Melvyn Bragg related, but then everyone has their 'consuming' passion, don't they? Duncker's keynote was personal, intellectual, funny, and novel (in all senses). Duncker spoke in her self-proclaimed "boomy voice" about her novel Sophie and the Sibyl (2015) and the process of writing, researching and re-imagining Victorian lives, in this instance George Eliot. This form of Neo-Victorian writing illuminated a theme that recurred throughout the conference: how do we re-imagine the Victorians, and perhaps more importantly, why.
This question was also taken up by the plenary panel: Professor Valerie Sanders asked us to consider why we seem to delight in making the Victorians more like us. Sanders questioned our collective engagement with popular dramas (whether that be via literature or television) and paused to consider whether it was helpful or not. Inevitably this question is a perpetual one for the historian, what is history and how and what should we record about the past?
Interestingly, the post-grad workshops had set the tone with both the theme of popular engagement and reflection upon the Victorian (literary) landscape, and also an academic's ability to speak publically.  Professor Damian Walford Davies discussed gritty Neo-Victorian literature, from Anthony Horowitz to his own poetry, and the group discussed an author's need for research in order to create an authoritative voice the reader could trust.
I also heard many people actively revising their planned presentation format after the 'Presenting Your Research – It Really Is a Performance' PGR workshop. I couldn't agree more with considering your time delivering your paper as being tantamount to being on stage – if you want people to engage with your research and to immerse yourself in the community, then talk to them, make them listen, and you will then receive constructive feedback. Why wouldn't you want that?
The theatre was another theme which wove its way into the conference, and both papers and keynotes variously approached 'chorus (girls) in late Victorian operetta' (Sonja Jüschke), Edwardian soprano's (Rachel Landgren) and the 'violin craze' (Christina Bashford).
Bashford's keynote was centred upon the violin, and considered how the idea of the violin taps into people's private and deeply rooted hopes for their own lives. Bashford suggested the violin became an ideologically laden consumer good, which replaced the piano as symbol of female accomplishment. Marie Hall (1884 – 1956) playing Mendelssohn's 3rd movement in 1905, being one such example.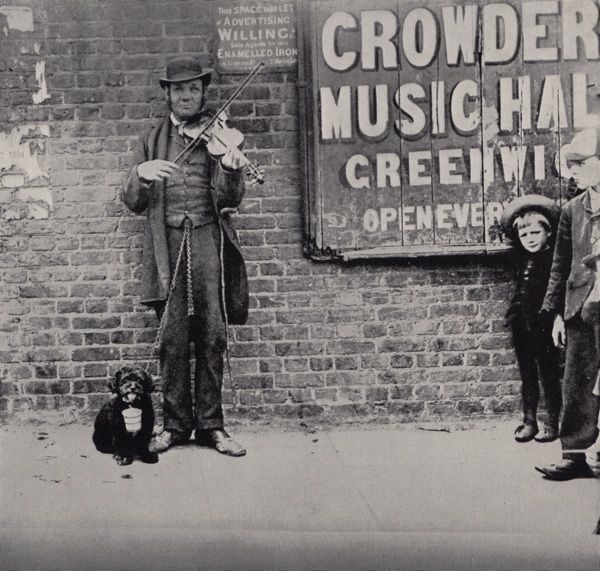 Whilst social improvement not always guaranteed (if all else failed there was always busking e.g. The Blind Fiddler, 1880s) learning an instrument improved life opportunities for many. The craze was such that by 1909, 400,000 boys and girls had learnt to play thanks to the widespread teaching in state schools. Like Duncker, Bashford revealed small personal details such as her grandmother's reluctance to let her learn to play. Now an accomplished violinist, Bashford recalled the response to her request to learn the cello:
"The cello?" said grandma. "Oh no, no, no. Young ladies don't play the cello".
*                      *                      *
Inevitably some people took mild liberties with the term 'consuming' but in the main there were strong imaginative interpretations and analysis of how the Victorians consumed, whether as a temporal consumption of their own past or present, or as corporeal, bodily form of consumption (alcohol, food, disease etc). The conference felt slightly weighted towards literature, and it would have been nice for more art historians to have made their mark, although I wouldn't like to speculate on the reasons art historians are not more present at BAVS. I particularly enjoyed the art historical papers I heard.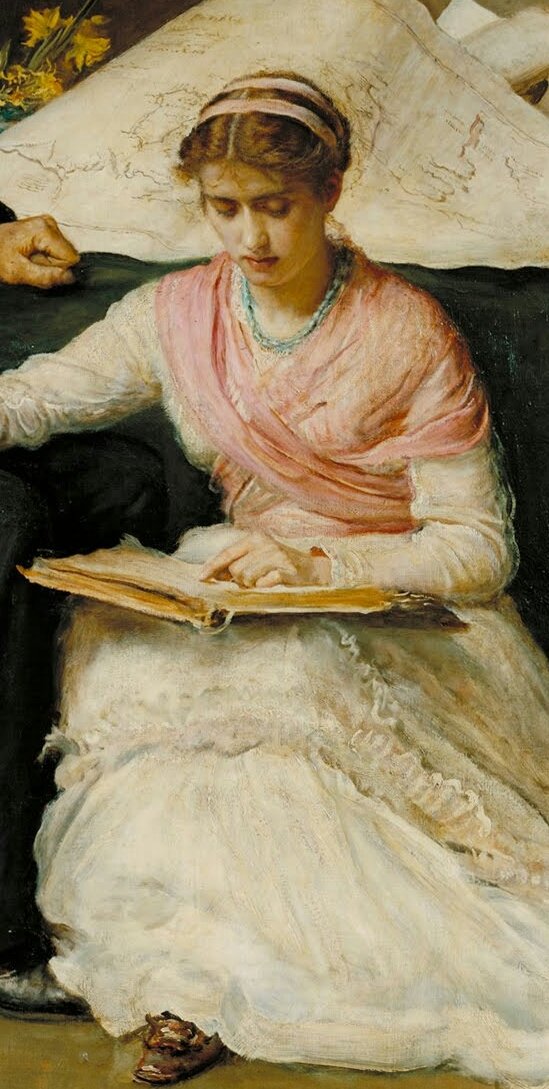 I particularly warmed to Camille Adeane's analysis of the cringeworthy criticism levied at Millais and analysis of his over consumption of Victorian sweetness. Her reading of white-on-white, in Millais' The Northwest Passage (1874, Tate) as part of pushing the narrative form to its limits of interiority was particularly intelligent.
And although, I disagreed with Serena Trowbridge's chosen spelling of Siddall (a minor point perhaps but see why here) her paper was insightful. Using Jan Marsh as a springboard, Trowbridge asked us to consider how Siddal / Siddall has been represented over the years, how she is 'like a soft clay pot constantly shaped and reshaped and filled with new meanings'. Siddal was a commodity of male desire (then) and is representative of Pre-Raphaelite commodities (then and now). She remains remote and, as part of this reading, I would also add that Siddal is consumed as both angel and saint, as part of a continual replication of the consumption she is subjected to.
For Siddal, there are two possible doors of freedom: the cross or the window. Metaphorically, Siddal chose the window. More's the pity.
So, whether you were interested in how Victorians consumed the poisoned apple (Joanna Crosby), the queer consumption of the dead child body (Jen Baker), or the authenticity of the Muppet's rendition of Dickens (Holly Eckersley) there was plenty to think about and discuss over champagne at the conference reception in the city's Impressionist Galleries. Hard life isn't it?
I would never forgive myself if I didn't at least mention Thomas Hardy who, aside from the interesting paper Leonard Driscoll gave, didn't feature as much as he should have. So, in recognition of his magnum opus and a sublime example of modern consumption of the Victorian novel I leave you with this image of Tess of the d'Urbervilles lying on the ancient heartbeat of Britain.   
If you weren't able to attend the conference, then perhaps you can get a flavour of things from the many #BAVS2016 tweets.
Best advice of the conference: don't use dynamite.
Best word of the conference: swashbuckling.
Best phrase: floridly psychotic.
Best trip: The Arcades