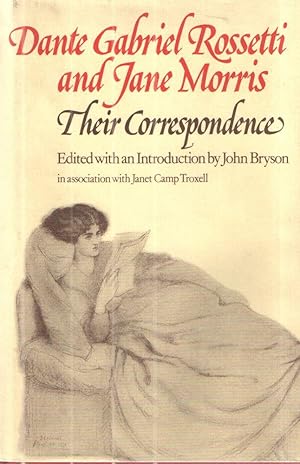 'Here printed in full for the first time, are 114 letters from Rossetti to Jane Morris…They provide a poignant record of an intimate friendship and tell us much about Rossetti's painting and writing during the latter part of his career…They were both great readers and they exchanged opinions on what they had been reading.'[1]
This quote from the blurb on the inner book jacket sets out plainly what one will encounter throughout the book. As the Preface indicates, the letters from Rossetti to Janey were given to the British Museum by the executor of May Morris after her death in 1939. They were then placed on reserve for a period of fifty years dating from her mother's death in 1914, becoming available for the first time in 1964 – which means they have been accessible for fifty three years now. This publication first appeared in 1976, eight years before the seminal Tate's Pre-Raphaelite exhibition.
Rossetti's letters begin in March 1868 and end in October in 1881, six months before his death. Jane's responses, of which there are not many in the book, only cover three years from 1878 to 1881. There is a Rossetti break between May 1868 and July 1869, and another if seven years between 1870 and 1877. There are no letters during Rossetti's breakdown in the summer of 1872 (although there is a letter from Jane to William Michael Rossetti about her concern, and there is documentation pertaining to this elsewhere, e.g. in William's diary). As Troxell's preface says 'There is little to explain why some letters have survived and others not'.[2]
The relationship between Rossetti and Jane Morris is well documented, well filmed, well discussed, and well worn. However, the romantic legend and narrative which has taken upon itself a life of its own, is a far cry from this rather tender but very normal series of letters set out. I love how the preface tells us that 'In the matter of punctuation Janey is a law unto herself', suggesting a natural normal intimacy where social decorum and formality wanes in preference for ease and simplicity of daily life between friends.[3]
Friends is a key word. There is obvious love of sorts, more evidently on Rossetti's side, but the relationship is one of friendship. Perhaps of a love that never could be, which held a place for both despite the reality of its end being apparent. The sense of each character comes through rather plainly. Rossetti signs off with 'Your affectionate Gabriel' and addresses Jane as either 'My dear Janey' or 'My dearest Janey' and Jane always signs off with 'Your affectionate Janey'. But despite her obvious affection for Rossetti she is firm and practical. Janey weathers this ending better than Rossetti, who is regularly anxious at not hearing from here. Proclaiming 'Your letter is a great comfort to me, as the removal of your long interest in me would be the only thing I could not bear at all'.[4] He was obviously anxious (although others prefer the word paranoid) and the letters show his need for Janey's presence in his life. He was also easily hurt by her: 'did my poor letter remain unread till now?'[5]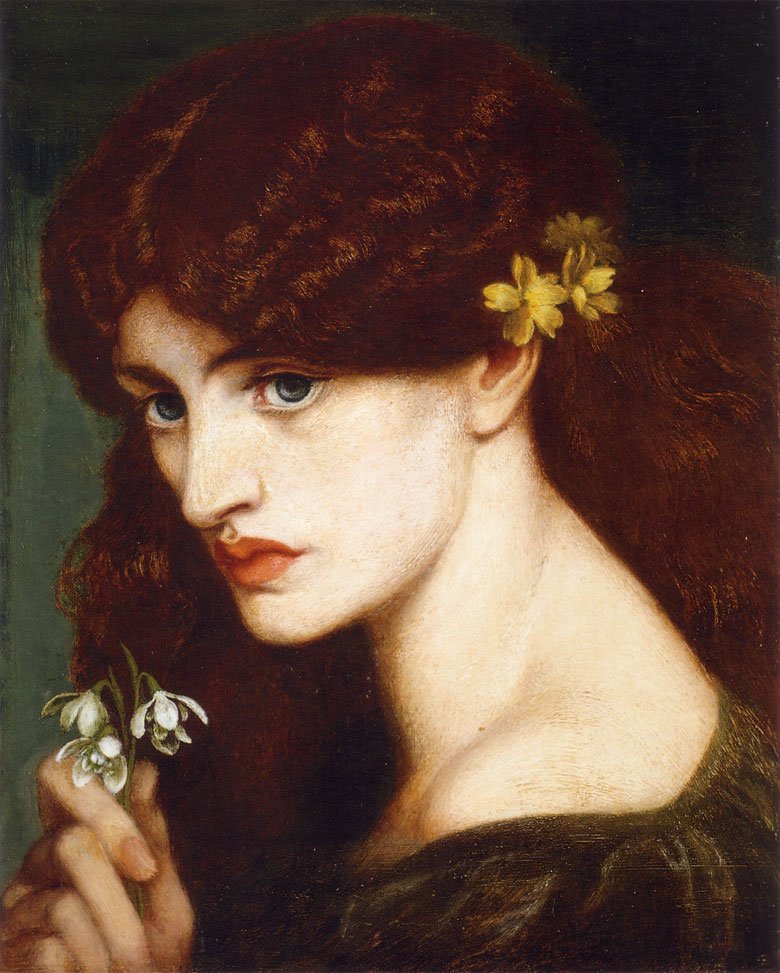 So keen was Rossetti to think Janey had concern for him, and had responded to his small hints (?) that he hastily painted some snowdrops he believed her to have sent on to help him improve his current painting only to then realise that Henry Treffry Dunn (his assistant) had sent them.[6] 'I am so sorry the snowdrops were not yours. I certainly wd not have painted them in a hurry if I had known they came from any one else'.[7] This small detail not only throws light on the sensitive nature of Rossetti, but also of a rather anxious dynamic which existed between them: under the love and affection was an impossible difficult relationship, which both managed with dignity. Janey sought to comfort and care, but with a carefully crafted distance where she permitted an involvement but not a suffocation. Rossetti sought to keep her close whilst keeping her away from him, permitting her access to him only through very occasional modelling (particularly for hands) and letter writing. Both are plagued by various ailments, Jane's seem more distressing (both to her physical being and to Rossetti's concern for her) and yet she outlived him by thirty two years.
Rossetti is rather more stoic about his own obvious physical decline, making only really passing reference to being ill, rather than labouring details. He is rather a gentlemen in this way, offering advice to Janey on medicines to take which he knows and says she, as pragmatist, will mostly disregard. His suggested remedies range from cod liver oil to optologists to even sending her bottles of things, on one occasion of something more serious to which Janey responds to him saying: 'The medicine I am glad to see shows your kind thought for me…but indeed I will take nothing of the nature of an opiate' perhaps indicating either a knowledge of Rossetti's growing dependence on drugs (chloral) and / or a memory of Siddal's decline (from laudanum).
Sometimes Janey's voice comes over as dismissive, refusing albeit gently, to engage with any of Rossetti's anxieties or concerns about her, or his obvious desire and hard won attempts to temper his need to see her. Sometimes she appears to be just a little bit unkind, but Rossetti was no doubt a difficult man to attend to and through experience perhaps Janey had become adept at keeping him in check. Occasionally Rossetti's anxieties appear to have become a little excessive for her, and Janey rebukes him:
'My dear Gabriel, I will come Tuesday at 3 or half past though you did write me such a NASTY LETTER. Your affectionate Janey'.
Unfortunately it is not known what he sent which prompted this.
Aside from the ever ending cycle of both of them being unwell, Rossetti worries about Janey's travels and attempts to keep in contact and abreast of any improvements. They even have a mild tiff where Janey explains she didn't visit him because she was too red nosed from influenza. They are both a surprisingly sickly pair, and it is a wonder either of them produced as much (tapestry or paintings) as they did. Rossetti's correspondence tends to be reserved for Janey, and although he is obviously visited by Christina and their mother, and even 'Ned' and others, he clearly reserves his energy for her, and for painting. Despite everything, people were obviously concerned for Rossetti and cared greatly for him. He comes across not as bold or brash man who stamped over women's feelings, but as someone tender and loving, someone thoughtful and kind. Perhaps overly kind and tender, perhaps even on occasion you can detect the scent of suffocation, but Rossetti's letters are the voice of a man who was denied the full pleasure of a life with the woman he so obviously adored.  He writes to her maintain that sense of life, having given up on all other: 'I write merely because I like to think your eye will rest on the writing'.
She in turn writes to fulfil her duty, and because she cares, even if she cannot be all giving to him. She even on occasion flirts mildly, saying about two drawings that 'I have finally decided to arrange them over my bed, so that I may always have the pleasure of feeling them near me in bed'. But despite these gentle hints of something strong between them, there is nothing untoward or scandalous. Their obvious tenderness would have upset any caring husband, if he cared enough, or knew of their content, but there is never anything appalling or shocking. The normality of these letters tells the story of social conformity and perhaps a toxic combination (perhaps exacerbated by mental health issues?) of personalities and social expectations.
The letters are on occasion funny. Rossetti shares anecdotes and stories he hears, and even writes the odd ditty:
Mick, & Lenny, Sandy & Vick,
of all Italian art are the pick:
Tommy's a stunner, but Raph's a stick.
The letters, mainly Rossetti's actually, allow us a glimpse into some of the well-known characters of their time. Rossetti refers to Burne-Jones, although he seems a little weary of his attitude, referring to him as 'drivelling' and saying that his 'conversation is getting beyond the pussy-cat & attaining the dicky-bird'.
Despite a regular theme of Rossetti's letters being that he has no news to share, he often refers to Charles Augustus Howell who was a renowned liar and conman, and is reported as variously having lied, schemed, tricked, and  extorted money (from Leyland) and who, along with Rosa Corder produced Rossetti forgeries (which Rossetti wrote to the papers about to alert people to the situation).
Rossetti obviously finds amusement in the audacity of Howell and is known to have tolerated him for far longer than the others in his circle did. 'There is nothing to match them except his lies:
The Portuguese fellow called Howell
Who lays on his lies with a trowel.[8]
Someone whom Rossetti did care for and go out of his way to help was the artist James Smetham, who suffered a breakdown leaving his family in financial jeopardy. Rossetti went to some efforts to secure money through the sale of Smetham's paintings and at one point mentions he has raised £300 to help the family. Smetham's mental health being so severe a case that he had to work his way up from being silent and immobile for several months to gradually being able to sit up a little at a time.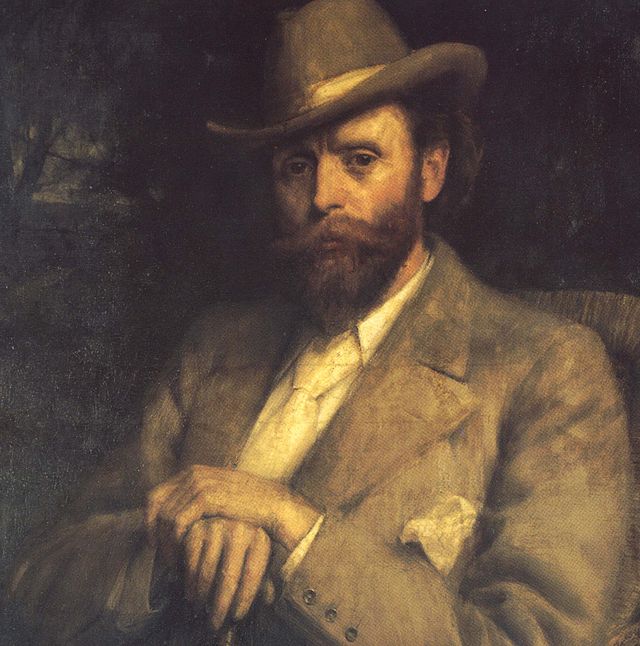 Additional glimpses into their world can be found and tell us about names we are perhaps less familiar with, such as Hall Caine who was living with Rossetti during his final years and acted as secretary to him. Rossetti wrote his first letter to Caine on 29th July 1879 which was the first of some two hundred letters. Rossetti said of Hall 'I find him good company, as he never talks Politics'. Hall promptly published Recollections of Rossetti in 1882, the same year Rossetti died and went on to continue his successful literary career.
William Morris is a circumspect name, his presence felt mostly by his absence. Rossetti, and Jane on occasion, mention him by virtue of acknowledging his continued marriage to Janey although it is fairly apparent the time they spent together as a wedded couple was insignificant with Morris being busy with his many hats, and Janey being variously abroad during the period the book's letters cover. Rossetti's references to Morris are as a friend, not as a cuckold though. They retain the humour of their youthful relationship and an acceptance of the giant of a man that he was: giant in perhaps more ways than one: 'Watts was enraptured with the enormous democratic obesity of Top'.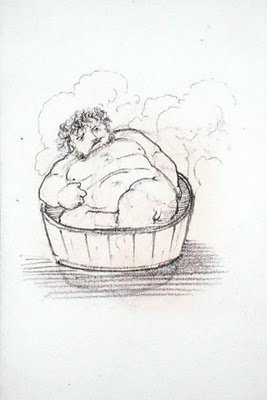 The letters offer further insight into Rossetti's response to other now well-respected figures of modern nineteenth century life. He makes occasional reference to Hunt, none as far as I recall to Millais, several to Fairfax Murray who Rossetti seemed keen on (Janey also writes about the Murrays in this letter).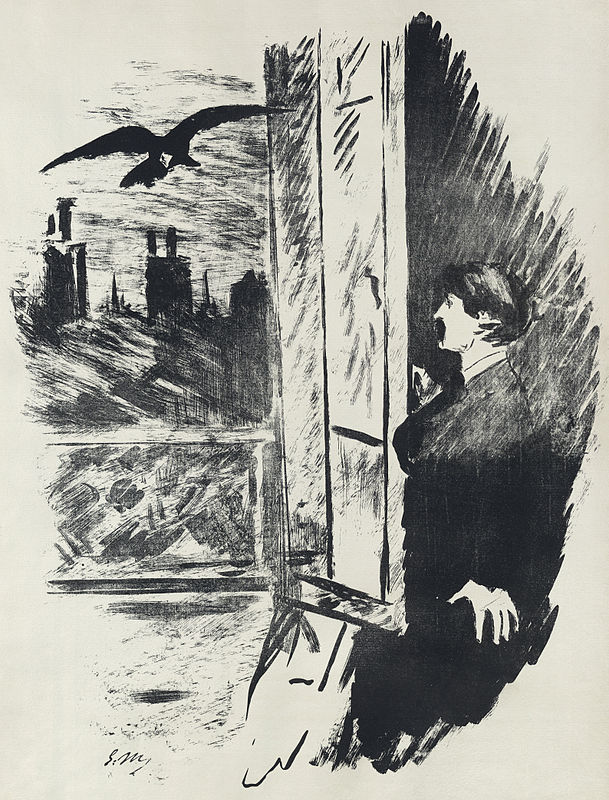 Rossetti's interest in French art is wonderful, he describes Manet's folio of lithographs illustrating Poe's The Raven (which Rossetti himself did designs for in the forties): 'A copy shd be bought for every hypochondriachal Ward in Lunatic Asylums.
To view it without a guffaw is impossible'. He doesn't respond well to Wilde's first book of poems (1881) either, 'I saw the wretched Oscar Wilde book, & glanced at it enough to see clearly what trash it is'.
As one would expect, there is reference to Rossetti's art, between that and Janey it seems to have been what gave Rossetti purpose. He mentions names of faces we know, such as Ruth Herbert and Mary (as he calls her) Stillman but he never mentions Fanny Cornforth.
Painting is a struggle for Rossetti, despite his long hours, sometimes he seems frustrated at his lack of ability to progress. Other times he is happy, particularly with the predellas for The Blessed Damozel which is a painting oft mentioned. He is enthusiastic and determined about Found (1854 – unfinished, Delaware) which remained unfinished at his death, and tells Janey how 'It reads like a tale of pre-existence'.
Money remained an issue, both for ensuring Janey had enough to travel on (him repaying or making available money to assist her) and for him to continue with painting. William Rossetti makes plain in his introduction to Dunn's Recollections of Dante Gabriel Rossetti and his Circle ((1904) that Rossetti was dreadful with finances and he was forever borrowing money from Brown (whose name, oddly considering their strong friendship, appears seldom in the Janey letters).
Rossetti laments: 'I wish I had a shop & could put pictures in the window & price them lower every day until they sold for something'.
We learn of some ponderings he has over the position of hands and the detail of flowers, and of costume and jewellery in his work. Sometimes these details are very small and yet they show how connected the network was even with Rossetti's reclusion: 'Stillman has just sent all the way from Florence to borrow your old olive green dress which I painted in that old fiddle picture' (Veronica Veronese). Stillman, in Janey's absence, also sits for Rossetti in order to paint her hands but although much admired by Rossetti, in his eyes she is second best to Janey.
Rossetti, being the greater portion of the letters, is the voice we become most familiar with. Janey remains subordinate, not because of her voice but out of the pure imbalance. Her voice is not submissive or lesser though, she was obviously a well-considered, well-read, engaged and engaging woman with a sensitive of mind and emotion. This is perhaps best demonstrated by the final letter in Appendix II which she wrote to William Michael in August 15th, 1872. She remains calm and practical, openly discussing Rossetti's 'gloomy nature' whilst declaring 'no one could have told he had been ill…I have had many from his hand of a far more depressing kind'.  I wonder what William made of her lasting impress upon the psychology of Rossetti.
We on the other hand have a handful of letters by Rossetti, and a whole catalogue of adoring images of Jane variously cast as goddess, beauty, stunner, ancient mythical being, with which we cast either our stone or bestow our favour. Their polite and restrained intimacy never does really reveal the detail we long for, and so the myth of their 'love' remains.
Images via Delaware, British Museum, Wikipedia and the book itself.
[1] Dante Gabriel Rossetti and Jane Morris, edited by John Bryson, Dante Gabriel Rossetti and Jane Morris: Their Correspondence (Oxford: Clarendon Press, 1976)
[2] Dante Gabriel Rossetti and Jane Morris, edited by John Bryson, Dante Gabriel Rossetti and Jane Morris: Their Correspondence, p. v.
[3] Ibid, p. vi.
[4] Thursday [18th August 1881], Ibid, p. 185.
[5] Tuesday [16th August 1881], Ibid., p. 184.
[6] Monday [23rd February 1880], Ibid., p. 140.
[7] Ibid.
[8] Ibid., p. xix