This 2011 book is a lovely little dip into the more private world of Burne-Jones through his correspondence caricatures. It is essentially, an expanded and refreshed reprint of Letters to Katie: the parameters having been widened to include more text about separate areas of Burne-Jones' caricature style and includes some rarely seen examples of his drawings. Christian splits the book into the following sections:
Self-Portrait
William Morris
Family, Friends and Enemies
Children
Animals
Obesity
However, many of the images included are from Letters to Katie.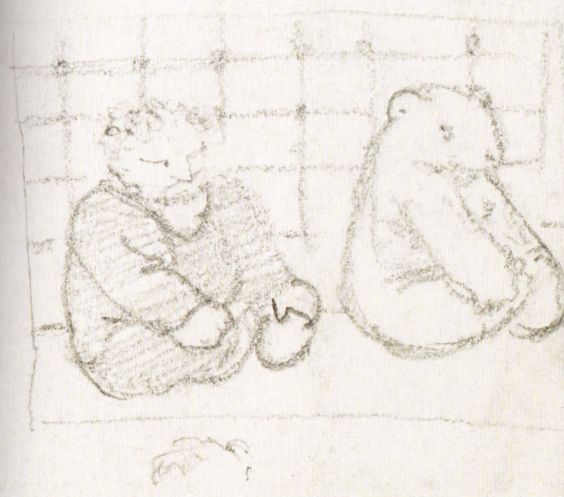 The ones that are particularly lovely to see, which many readers will be new to, are those of Morris compared to a Teddy Bear, and the delightful Seminary for More Advanced Baby Dragons. Whilst Christian's accompanying and easy to read text enjoys the caricatures and asks us to enjoy Burne-Jones' creations, we also pick up on what Christian describes as the more 'malicious' side to his drawings, such as those of Morris pulling on his boots or 'Grace before Meat / Disgrace after Meat', or even the one of him and Morris as stained glass window designs which carries within it a criticism of the meagre wages Burne-Jones received from the Morris Company. The caricatures flesh out a little bit of the people beyond the myths we have created around them.
You will enjoy dipping into this book. If only for the baby dragons. How could you not!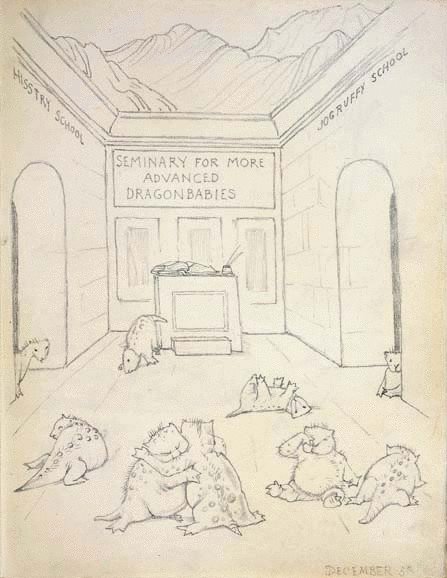 John Christian, Edward Burne-Jones: the Hidden Humorist (London: British Museum publishing, 2011)