Visual Theology ii 21st and 22nd September 2019
Marlborough College Chapel: in association with Marlborough College, Wiltshire
Our two-day conference 'Ruskin and the Pre-Raphaelites: Sacre Conversazioni' was part of the international John Ruskin bicentenary celebrations. The event was held in Marlborough College's Chapel, overlooked by a series of Pre-Raphaelite paintings by the artist, John Roddam Spencer Stanhope, and beneath an Edward Burne-Jones stained glass window.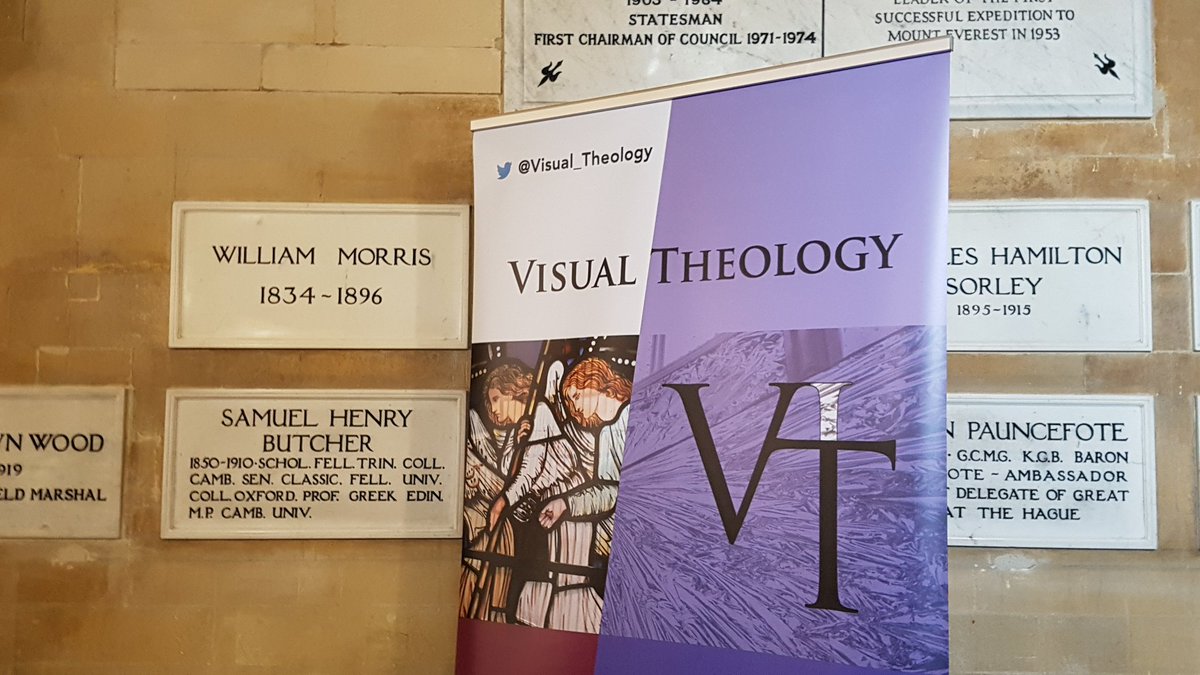 Dr. Sheona Beaumont and Madeleine Emerald Thiele put on a choreographed programme of 15 papers (from open submission and by select invitation), 2 keynotes, 1 'special conversation', 1 installation of video art, 1 church service, 1 exhibition, and 1 musical concert.

We envisaged new places where art and theology might intersect, very much in a plane of contemporary relevance and interest. We were delighted that this weekend offered new ways to bring John Ruskin into conversation with worship, art history, and contemporary art practice. His words continue to inspire, and we're prompted again to draw on what feels like a wisdom tradition of sorts that he started – one for modernism and arts in particular.
Our presenters delivered to an extremely high standard, thus reflecting the high calibre of their specialist knowledge and insight, and our carefully considered shaping and design of the event. The voices who contributed to our conversations sacred represented leading academics in Art History, Literature, and Theology, church leaders from the Anglican tradition, curators, and an award-winning artist. Our speakers were international, with five being based Stateside, and the rest either Europe or UK based.
The presentations and panels covered a range of subjects, including (for the full programme, see here):
•A special conversation between curator Christopher Newall and the Bishop of Salisbury, about aesthetics and responding to faith
• Visions of Church: an architectural exploration of Ruskin, Burne-Jones, and Rossetti
• Rio, Ruskin, and Rossetti: Renovating Christian Art Criticism and Practice in the Nineteenth Century (keynote 1, Professor Colin Cruise)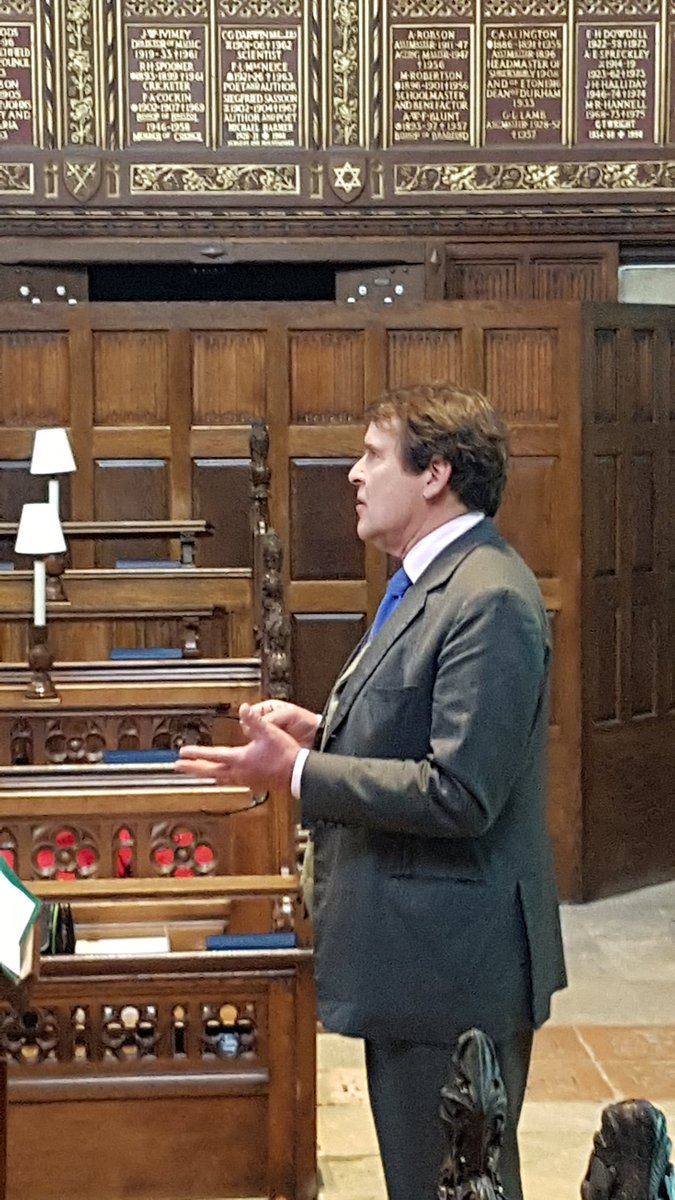 • A Service of Rededication, a video installation with Reverend Mark Dean
• The Sacred in Activism: a panel examining the contribution of women (Mary Watts and Henrietta Barnett) as curators, collectors, and art practitioners
• Divine Colour and Sound in Rossetti and Ruskin's poetry and form
• Inherited Visual Theologies and Philosophical Cross-Currents, from Britain to France and Italy
• Ruskinian Theologies of Nature, and the Pursuit of Divine Beauty through Ruskin's ideas of Dirt and Work
• The Double Vision of Ruskin and the Pre-Raphaelites (keynote 2, Professor George Landow) 
Hosted at Marlborough College, with a conference dinner at the town's well-known Polly Tea Rooms, and including a private view of the Richard Shirley Smith exhibition for our delegates, we put considerable thought and planning into this level of 'added value' to the event.
Our delegates had the opportunity to access a display of Marlborough College's rare books with Dr. Simon McKeown. These included architectural books on Pugin, Millais etchings, and most significantly, a copy of William Morris' Aeneid translation, signed by Morris himself and given as a gift to Burne-Jones' son, Philip.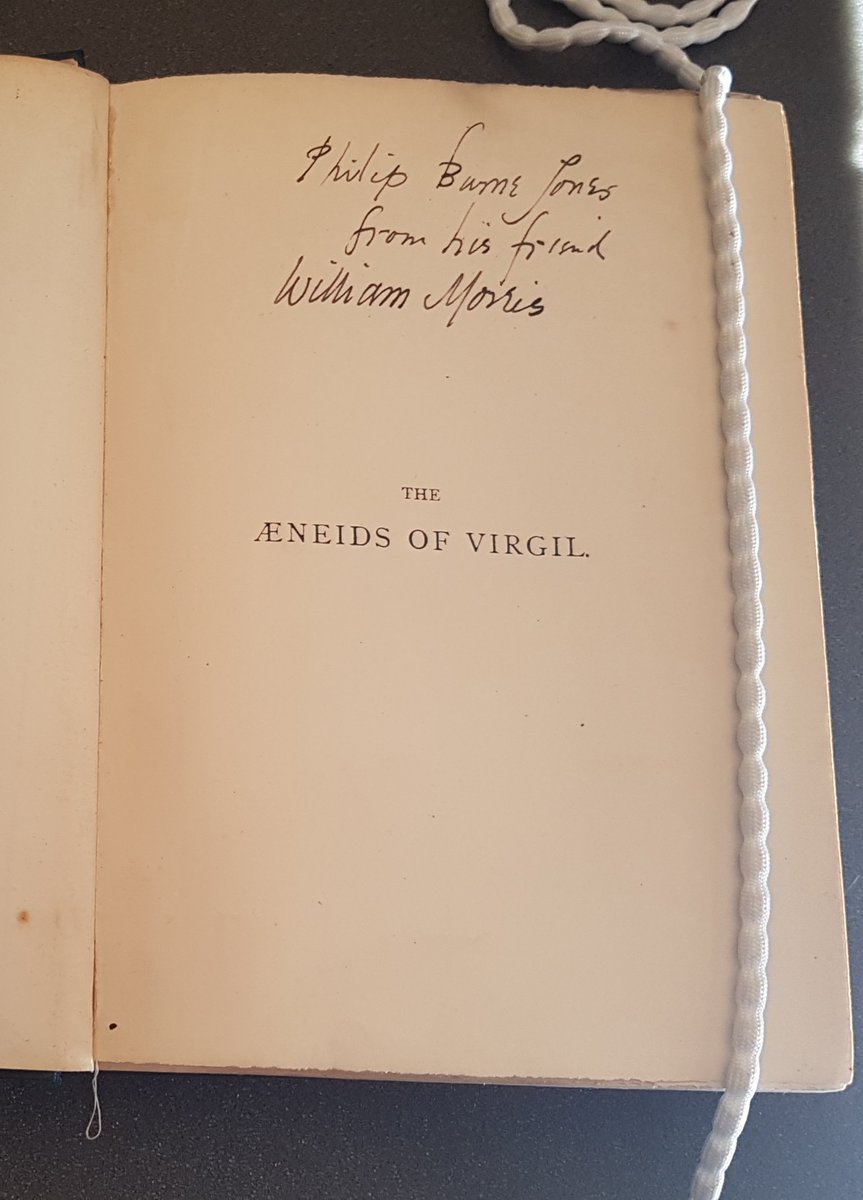 We also welcomed the photographer Alastair Carew-Cox who set up a stall of his books, and shared his publication plans for the third volume of Pre-Raphaelite stained glass which will feature some (hot-off-the-press) newly identified Ford Madox Brown's designs.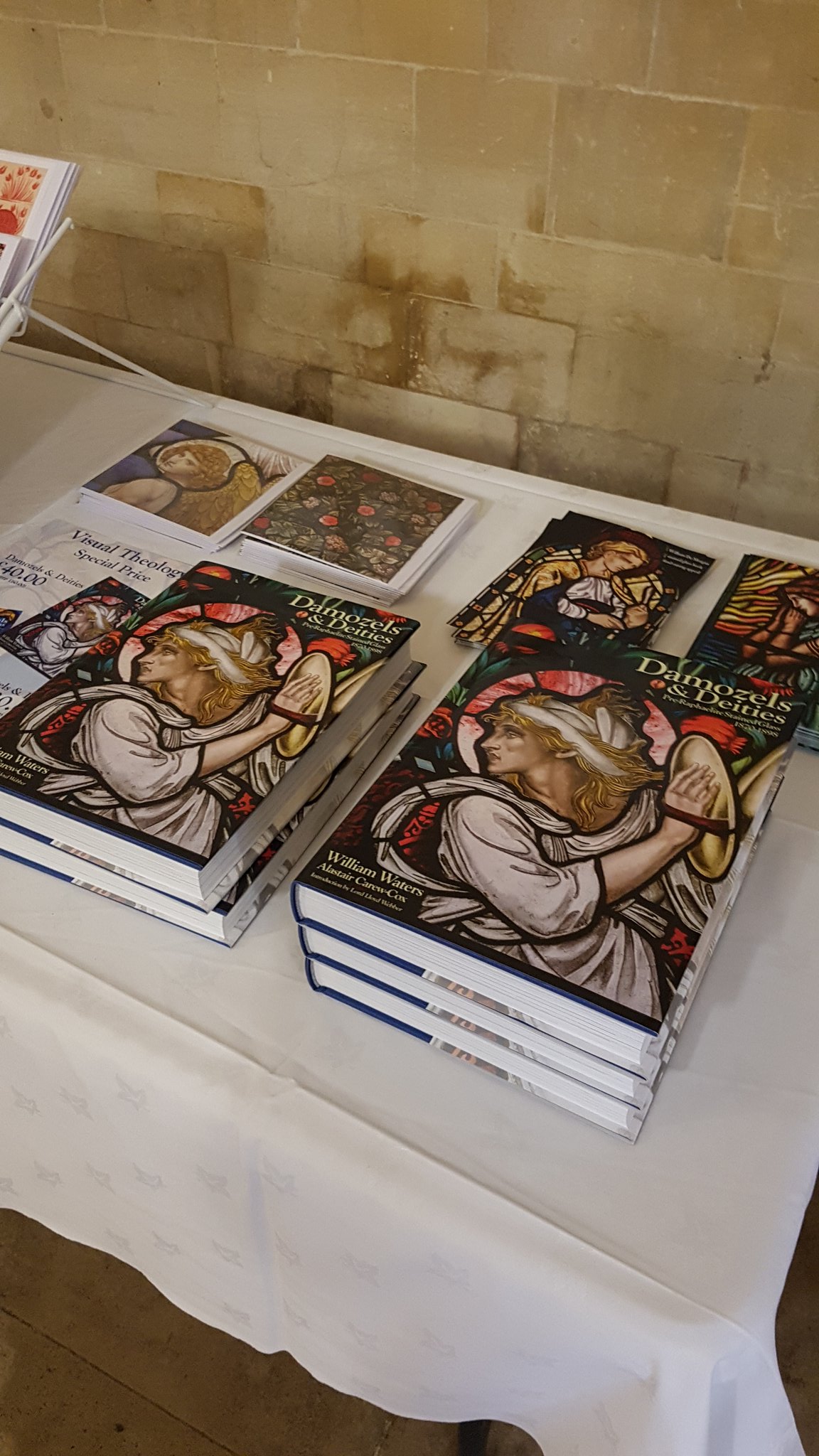 Furthermore, as a finale on Day One, we curated a reflective and angelically themed concert with three talented young musicians from Wiltshire, who played in the Chapel for our delegates prior to the private exhibition view.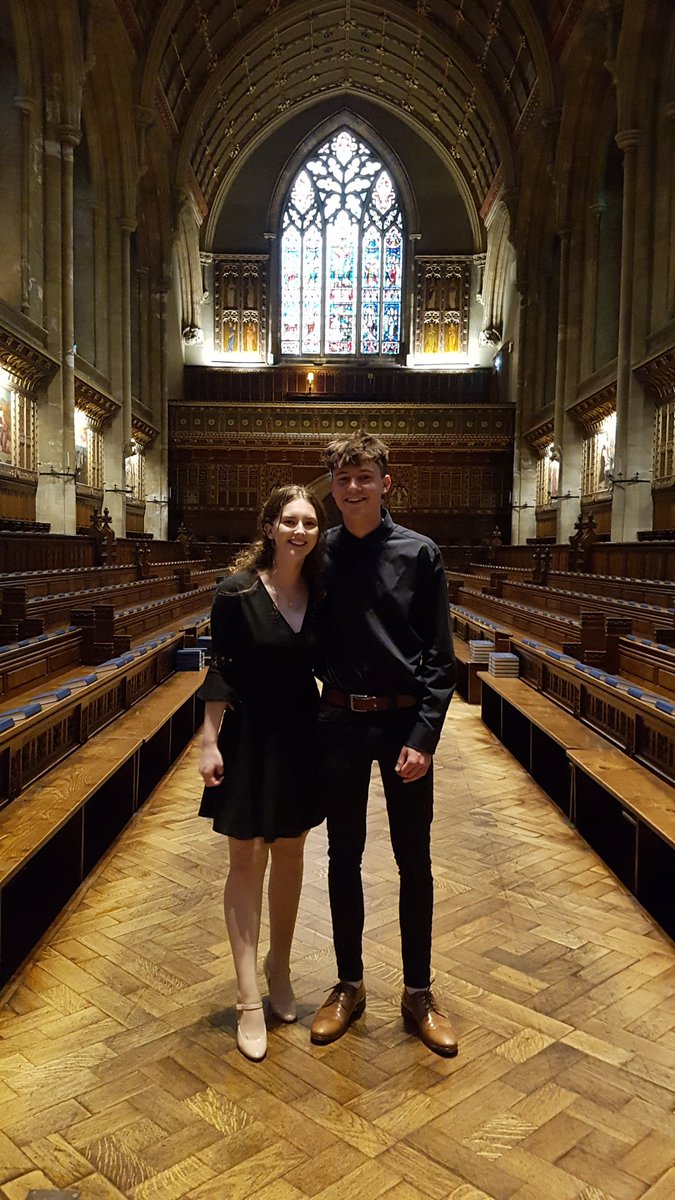 Day Two saw an intimate (Reimagining) of the original 1886 Service of Dedication. Visual Theology had commissioned Dean, and we were delighted with his impressive angelic themed visual and musical pieces which were in response to the opening theme of the original service: 'This is a dreadful place', and the Stanhope cycle.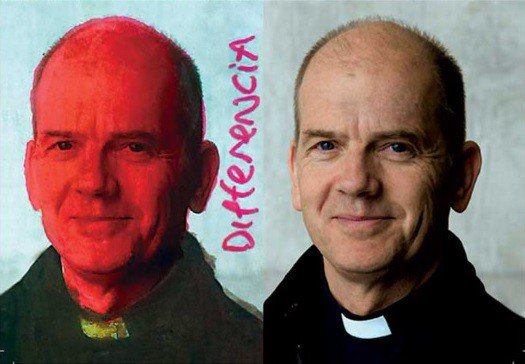 The visually rich, printed programme highlighted to our delegates our own aesthetic vision and intention for Visual Theology, alongside our own writing and research, and was commended by all (all our programmes are available to buy here).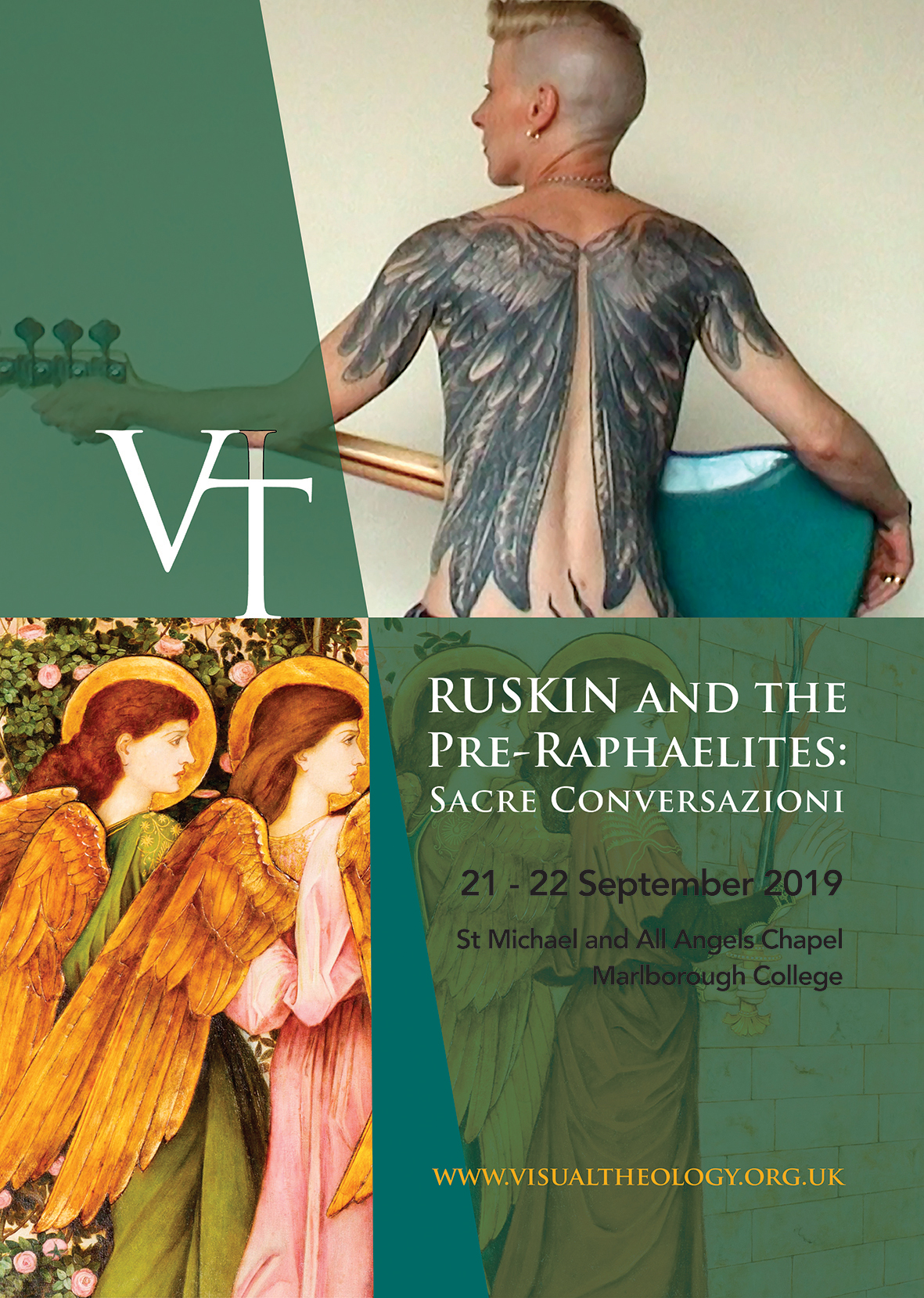 Our significant online presence through our website (www.visualtheology.org.uk) and on Twitter (@Visual_Theology) continues to be an important part of our communication strategy, and its content and look has been extremely well received. Our live twitter feed from the event #VTRuskin, ensured colleagues from Britain, Europe, Canada and the States could engage virtually with our Sacre Conversazioni, as we are pleased to report they did in large numbers.
We feel two aspects of the conference – the quality of the research in the paper presentations (which communicated across their panels, as well as being individually outstanding), and the specific engagement with the Chapel setting – were key in making this a successful event. Inevitably, as with any event, there were some difficulties – such as a power cut in the town and some audio issues. However, included in the overwhelmingly positive feedback we have now received were a number of comments that welcomed our sense of ambition, our shaping of a new style of academic event, our inter-disciplinary conversations, and our overall achievement without institutional backing. We have received much generosity post the event both from those that attended and also those who were unable to. This event has been a complex one to organise, and we are grateful for such feedback and encouragement.
We had a total of just over 50 people register across the event, with a heavier mix of academics than clergy or artists than we have had previously. We had a slightly greater number of women than men (both presenting and attending), but we achieved a broad range of ages from students to those in retirement. We continue to believe this is vital to both our own events, and to academia generally.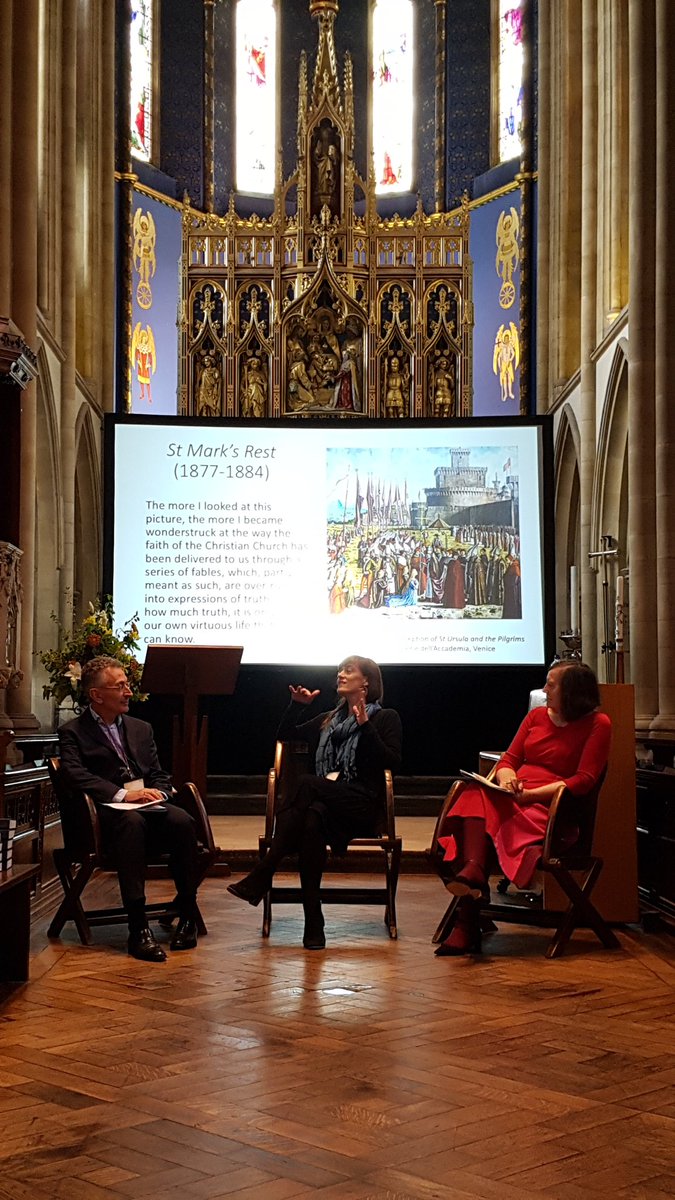 We remain grateful to Marlborough College for underwriting some of the event: without their financial support we would not have been able to achieve what we did, nor allow our delegates to present in such an impressive and special venue.
Visual Theology ii has been an intellectually, and socially engaged event; new faces have had a chance to present and to learn from older academics, and older academics have had a chance to learn how academia is changing from those coming up.
It continues to be rewarding seeing women taking up ever greater positions of authority in education and the Church, such as Louise Moelwyn-Hughes who is the first female Master at Marlborough, and the Reverend Canon Professor Alison Grant Milbank. Likewise, it is encouraging to see less established men and women who are studying theology and the arts, taking the opportunity to come and listen to the many experts we were privileged to have present.
We will go on to deepen and develop these intellectual relationships with our future events. We continue to sharpen our vision, and to command our skills as we finalise our future collaborations and programme of events. If you are a professional artist, faith leader, or work for an arts or educational organisation and are interested in partnering with us, please get in touch. We'd love to hear your ideas!
Visual Theology will now be turning toward the publication of our first collection on 'Transforming Christian Thought in the Visual Arts' – out with Routledge in 2020!
 You can see some of our conference feedback here.